Which one do you like?
OK,I know you've heard all the buzz surrounding gladiators this spring-summer but this is a trend that I LOVE.It's time to let your toes breathe,get out of those flats and tacky flip flops.There's a new summer shoe in town.About every clothing store has gladiators in stock it all depends on your preference and style.
Peep these cute glads from F21:
& there are just $19.50
I love these glads too from UO: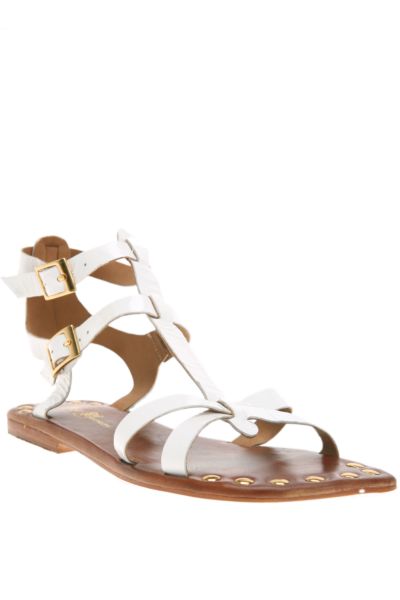 How cute are those? but they're going to cost you a pretty penny...$175 to be exact.
happy hunting ! x