Nicole Richie recently launched her own clothing line called Winter Kate. Richie has been a huge fashion icon for her effortless cool bohemian style. Richie describes her ready to wear collection as
"inspired by the '60s and '70s, and from everything, from music to different people of the past."
Winter Kate Eden Jacket in Yellow Plume;$229.00
Winter Kate Kimono Dress in Grey Floral;$269
Shop Winter Kate ($78-$495) at
singer22.com
.
**Pretty Expensive for basic pieces.The prints are beautiful but I don't get it..I love Nicole and all but no**
Mary Kate and Ashley Olsen are no strangers to the fashion designer game but they have created a new line,Olsenboye for JCPenney.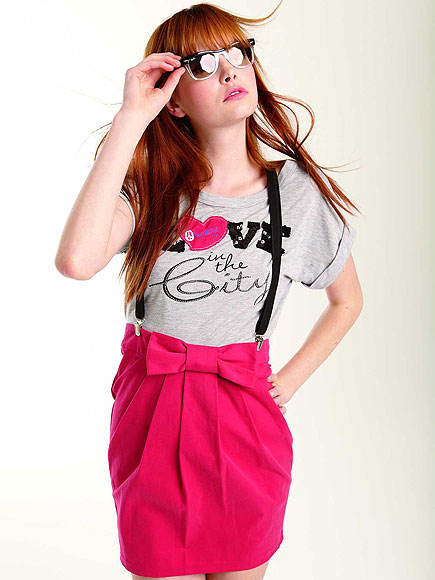 Olsenboye Love In The City Cropped Tee;$9.99
Olsenboye 'Sofia';$34.99
**Surprisingly affordable and cute!!**
Kim Kardashian recently debuted her the Karadashian for Bebe collection. She has the Bebe-Fly mall girl style about her so it makes sense.
**Pretty expensive but the garments are well constructed,luxe and trendy.
It's currently available on www.bebe.com