Gray T-shirt Dresses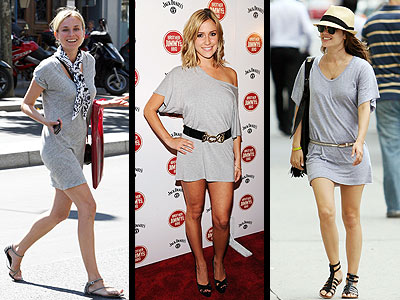 Diane Kruger, Kristin Cavallari and Rachel Bilson
From the red carpet to the streets, these comfy jersey dresses get a major boost from belts and scarves.Keep it loose and flowy or it gets t-a-c-k-y!
Baggy Jeans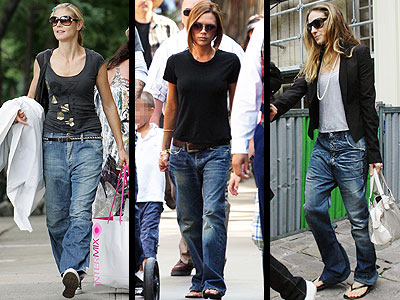 Heidi Klum, Victoria Beckham and Sarah Jessica Parker
Leave to the "gangstas".
Lace rompers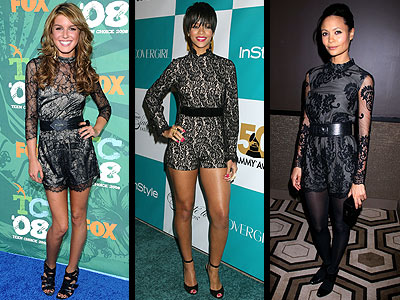 Shenae Grimes,Rihanna and Thandie Newton
*grimaces*
Scarves on purses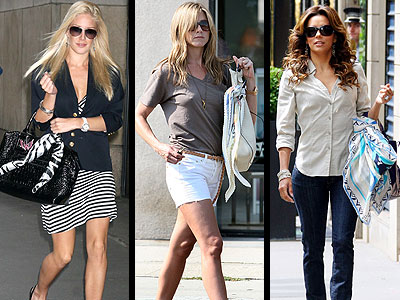 Heidi Montag, Jennifer Aniston and Eva Longoria Parker
Well,it's one way to add pizazz to a boring purse.
Checkered Shirts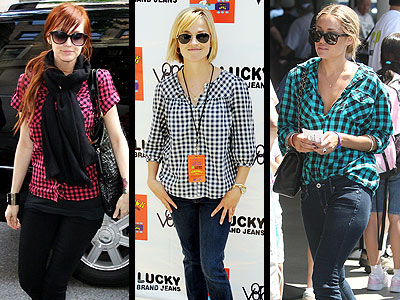 Ashlee Simpson,Reese Witherspoon and Lauren Conrad
Gingham gets a cool update with open necklines, colored backgrounds and skinny jean bottoms.
I would wear gray t-shirt dresses,checkered shirts(I already do).I must confess I did the whole scarf on a boring purse thing in '05!
Ah,I feel better.
:)