Did you guys see Project Runway? I'm really keeping a eye on Christopher Straub and Ramon Lawrence. Everyone was kinda blah but it was the first episode so we'll see.
Now where was I...IT'S CELEBRITY TREND REPORT time.It's been awhile.
Would you wear these trends?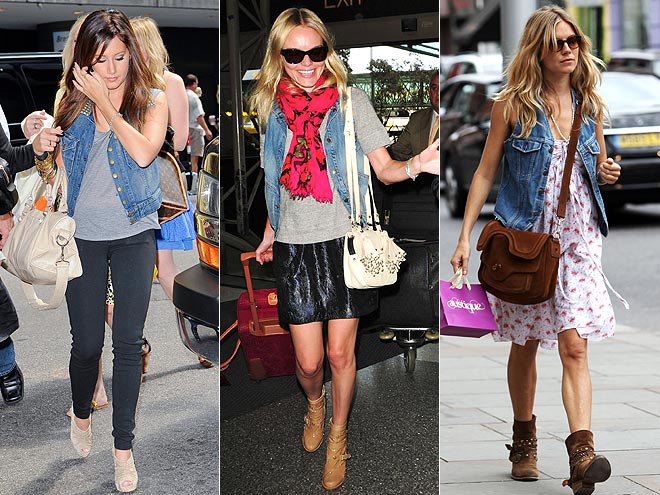 Denim Vests
(L-R)Ashley Tisdale,Kate Bosworth
I'm on the fence about this one. You can easily look like a lost farmer girl or a hillbilly in this.But it's all about accessories it can really make a difference. Don't wear jeans with your denim vest,the 90's has left us. Let it R.I.P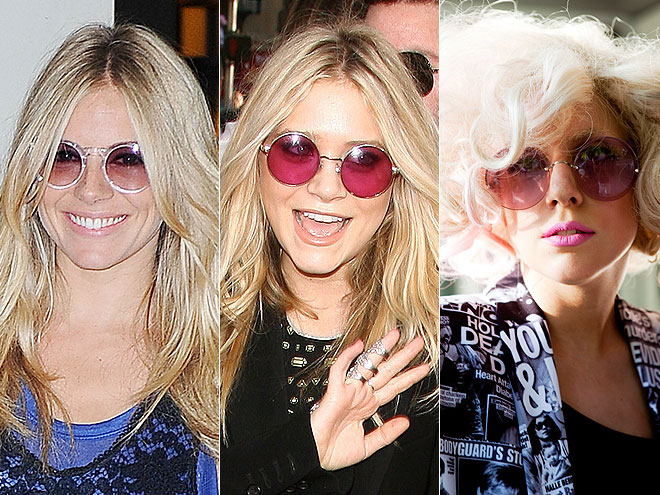 Round Sunglasses
(L-R)Sienna Miller,Mary Kate Olsen
NO,especially if they're clear. It doesn't look right on anyone. Attempt at your own risk.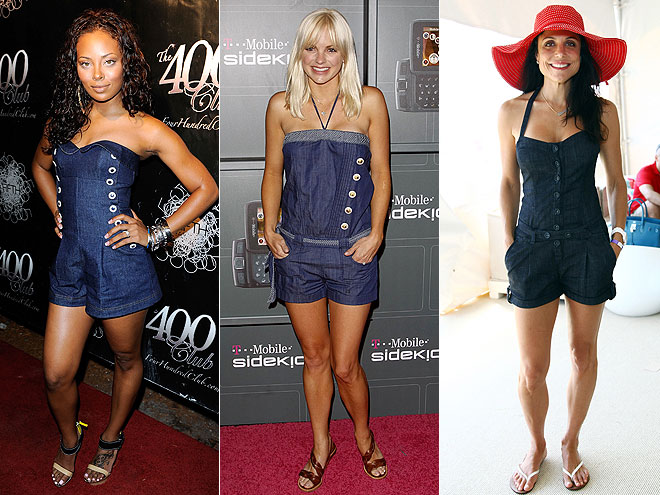 Denim Rompers
(L-R)Eva Marcille,Anna Faris
Yes,if they are similar to Anna's romper. It's sexy but over the top,just simple& cute.It's something different to wear to the beach,a BBQ or the amusement park.Pair them with flip flops or a casual sandal.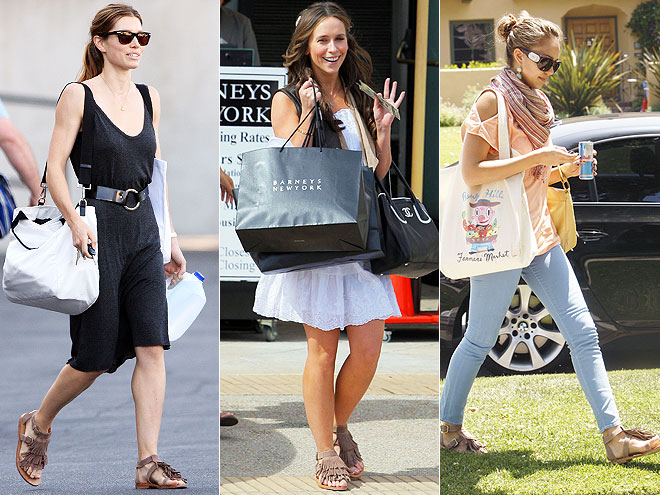 Fringed Sandals
(L-R)Jessica Biel,Jennifer Love Hewitt
Yes times ten. My style has been described has boho and hippie chic so this definitely appeals to me.A little fringe is good for the soul.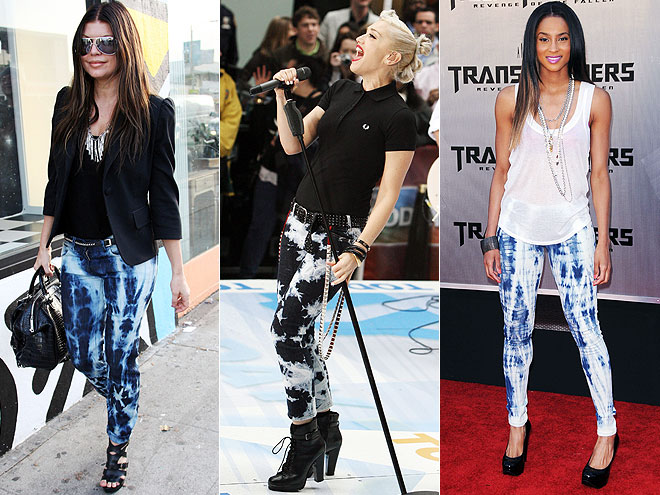 Tie-Dye Jeans
(L-R)Fergie,Gwen Stefani
NO! I don't like to bring anymore attention to my hips,thighs and ass.
Leave comments& follow:)!