Hippie Headbands
For some odd reason this trend is coming back. I remember when I rocked this back in '08 and got some pretty weird looks all over Brooklyn. *Sigh*
How to Rock the Hippie Headband
:
1. Part hair in either a straight part down the middle, or create a loose jig-jag part down the middle of your head.

2. Wrap a skinny headband around the top of your forehead, avoid tucking your hair behind your ears!

3. If you have bangs, wear the headband over your bangs.

4. Throughout the day/night check your headband and avoid mushroom head(:D) by tucking your hair in.
Multi-Color Nails
It must be the year of LOUD color everywhere-hair,nails,etc.I gave you all an example of my "Purple Zebra" nails a couple post below. It's fun,just try it. That's why they created polish remover!
Now your nails will always match your outfit..

Leopard Scarves
Any animal print (even Zebra) can be very classic and trendy when done in small amounts.
Scarf from Echo

Brown is the color
You must have an essential go to bag without print or any other distraction just for school or work. Trust me,it goes w/everything and looks S-H-A-R-P!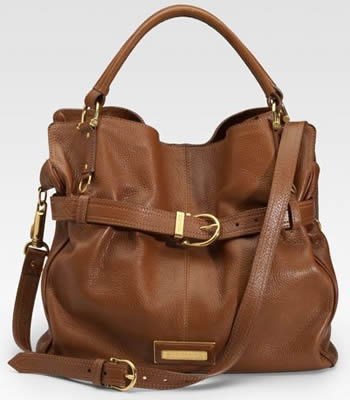 Burberry bag
Tip: Go Brown w/bags,boots and watches:)
Purple Eyeshadow
This a universally beautiful color on every skin tone. Hot Makeup look this fall!