Penn Badgley(Actor/Currently on the hit TV series Gossip Girl).
swoon
. But really I'll be good with him,a puppy and a Soho apartment. A girl can dream.
But anyway is it just me or is the warm fuzzy feeling about Christmas is gone. I think it's just become a hallmark holiday about some dude named Santa and presents. I think people forget the religious aspect of Christmas and the spirit of giving and the birth of Jesus Christ.
SMH!!
This is the first year I didn't make an actual psychical list and put it on my door. Getting old I guess...
I would love to have:
An Ipod Touch
. I lost mine over the summer...depressing.
.
The TeenVogue Handbook
The reviews have been astounding. It looks like a fascinating read. I want,I want!
.
The Satorialist Book
-Scott Schuman is a genius
.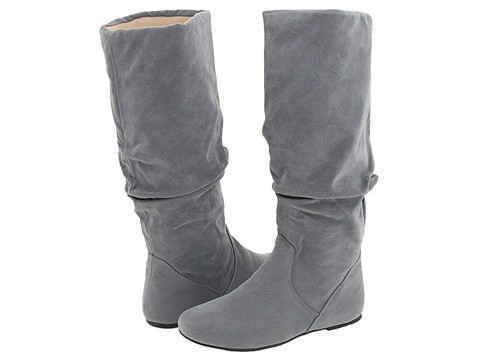 Light gray boots
The ones in the pic aren't my ideal ones.I want one with a 2" inch heel and buckles.I'm on the hunt!

.Lots and Lots of Gift cards!
To places like Urban Outfitters,Zara,H&M,Forever 21 etc.The last time I went shopping was 3 months ago. I've fallen way off on my fashionable meter.
.The Entire Balmain Spring 2010 RTW collection
.By some miracle these SUPER FIERCE Alexander Wang boots
.Acoustic Guitar
.A memory card& cute case for my phone
Pretty basic list...What do you want for Christmas? Leave a comment,guys:)