One of the most influential and brillant designers of the 20th century,Yves Saint Laurent has died.The legendary designer will be remembered for empowering women through his fashion, a longtime friend and associate said.
Saint Laurent died Sunday at his Paris home following a long illness, said Pierre Berge, Saint Laurent's business partner for four decades. He was 71.
From the first YSL tuxedo and his trim pantsuits to see-through blouses, safari jackets and glamorous gowns, Saint Laurent created instant classics that remain stylish decades later.
When Saint Laurent announced his retirement in 2002 at age 65 and the closure of the Paris-based haute couture house, it was mourned in the fashion world as the end of an era. His ready-to-wear label, Rive Gauche, which was sold to Gucci in 1999 for $70 million cash and royalties, still has boutiques around the world.
After retirement, Saint Laurent spoke of his battles with depression, drugs and loneliness, though he gave no indication that those problems were directly tied to his decision to stop working.
"I've known fear and terrible solitude," he said. "Tranquilizers and drugs, those phony friends. The prison of depression and hospitals. I've emerged from all this, dazzled but sober."
Possibly his most famous design: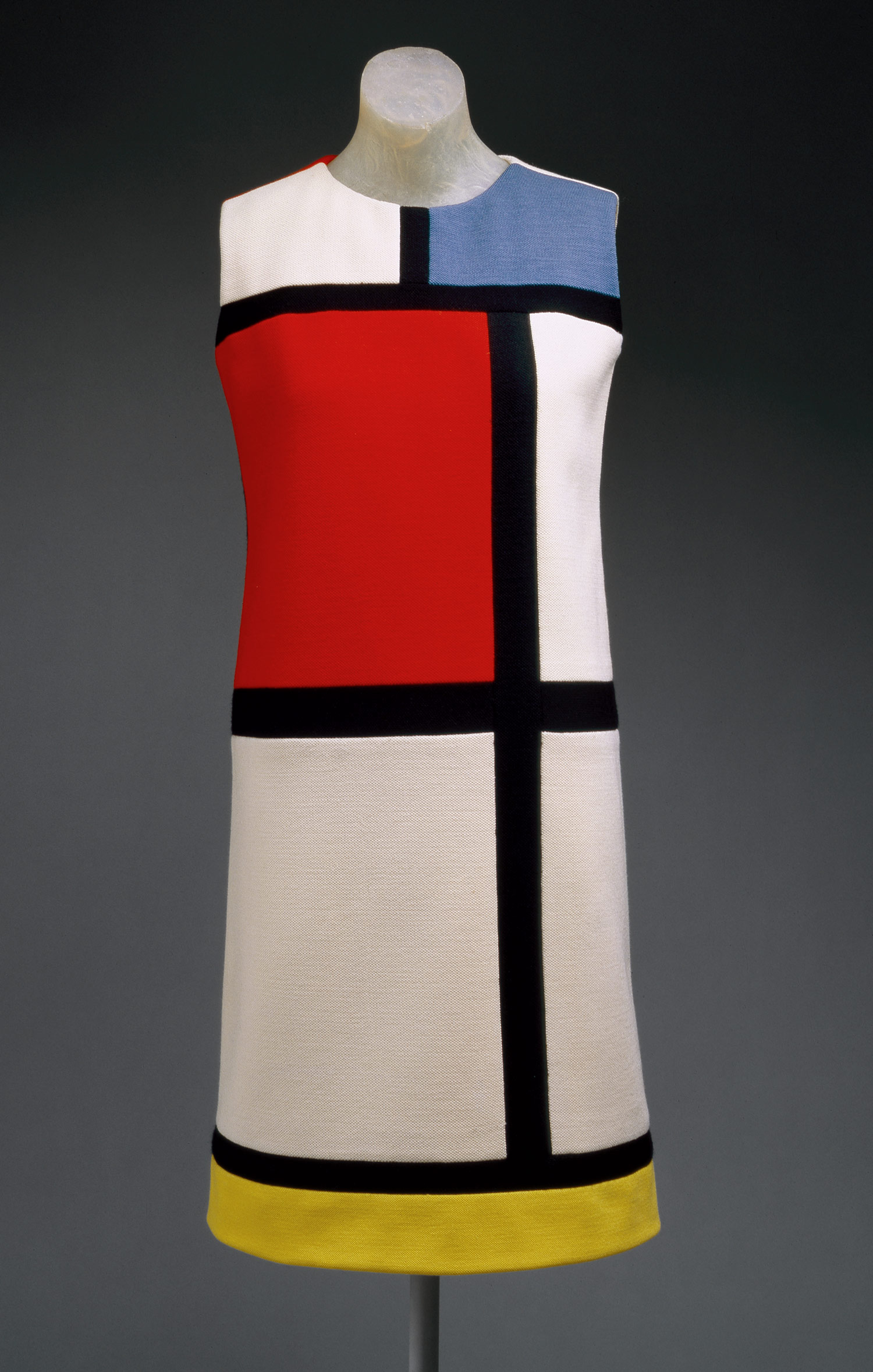 Mondrian" day dress, autumn 1965.YSL took a spin of the classic 60's dress by color blocking.
Sad.
R.I.P YSL <3