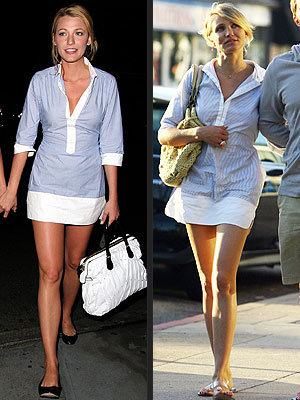 Gossip Girl
star Blake Lively wore a uber cute Rag& Bone tunic out on a date with
bf Penn Badgley
in NY.Well,a few days later C-list actress Cameron Diaz was spotted in the same tunic with some dude.
It's a hot date dress...apparently :-]
Who wore it better?
I'll have to go with Blake.She could look gorgeous and effortlessly chic in aluminum foil and duct tape.Her accessories are MUCH more coordinated than Cameron's.